PULSATILE TINNITUS NEWS, INFO & SUPPORT 2: The Pulsatile Tinnitus Foundation, Inc.'s Second Webinar for the Worldwide Pulsatile Tinnitus Community
Sat, August 21, 2021 | link
Another Pulsatile Tinnitus Cause: Traumatic Arteriovenous Fistula of Superficial Temporal Vessel
Source: "Traumatic Arteriovenous Fistula of Superficial Temporal Vessel: A Rare Case Report," Bekele K, Gezahegn H, 15 July 2021 Volume 2021:14 Pages 483—485, Dove Medical Press.
Another possible pulsatile tinnitus cause.
What's notable here is that the authors suggest that this condition is caused by trauma. This means an injury of some kind. We've often discussed here the many circumstances that lead to the onset of pulsatile tinnitus. Sometimes it is spontaneous and just starts one day out of the blue. For other patients, it begins right after or soon after some sort of accident or force to the head or neck area. If your pulsatile tinnitus started after an accident it could be a big clue as to the cause. This particular study is just one possibility. Search "injury" on this site for more.
"Arteriovenous fistula of the superficial temporal vessel is a rare condition with incidence of 0.5% to 2.0%; 75% of superficial temporal arteriovenous fistula is caused by blunt, penetrating or iatrogenic trauma."
It's also notable that this patient and study are based in Ethiopia. There truly are doctors all over the world that are seeing and studying pulsatile tinnitus patients. Hats off to them.
This will be added to our Cured Whooshers page, where you may see a collection of medical reports on pulsatile tinnitus causes.
Fri, July 16, 2021 | link
WEBINAR #2: Pulsatile Tinnitus Info, News & Support, SUN AUG 1, 2021, 12pm-2pm ET
Registration will open soon.
Submit your questions for our distinguished panelists HERE!
If you missed our first webinar, see HERE!
Mon, July 5, 2021 | link
Another Possible Pulsatile Tinnitus Cause: Carotid Artery-Cochlear Dehiscence (CCD)
We recently heard from a Whoosher diagnosed with Carotid Artery-Cochlear Dehiscence (CCD), who correctly noted that this rare diagnosis was not on our Cured Whooshers page, our running list of possible pulsatile tinnitus causes.
Here is a bit of Jennifer's story:
"Hello! I have bilateral pulsatile tinnitus and have been diagnosed with superior semicircular canal dehiscence in both ears, but also, and more interestingly, bilateral carotid-cochlear dehiscence. That is, my carotid arteries should be separated from my cochleae by a layer of bone. But that bone is missing, allowing my arteries to actually touch the cochleae.
Since the cochlea is the hearing organ in your ear, the loud whooshing I hear 24 hours a day is likely the blood rushing through my carotid arteries. I do have SSCD symptoms like autophony, hyperacusis and ear fullness, but the whooshing is the most bothersome symptom.
My excellent doctors have proposed doing SSCD repair on one ear to see if my quality of life can be improved somewhat. But the carotid-cochlear dehiscences are inoperable.
I'm doing fine for the most part! I lead a pretty normal life. I do use earplugs in some situations when there is just too much sound. I thankfully do not have the vertigo associated with the SSCD. I have hearing loss that will likely progress at some unknown rate, which perhaps is the most daunting part. I also can't do some parts of my job that involve a stethoscope (I'm a Vet Tech). The only treatment at this point is to just keep my blood pressure under control."
For more information on this underlying cause, see:
and
Tue, June 22, 2021 | link
Video: The Heartbeat In My Ear Turned Out To Be Pulsatile Tinnitus
Another member of our community shares her story.
Sun, April 4, 2021 | link
PULSATILE TINNITUS NEWS, INFO & SUPPORT: A Webinar for the Worldwide Pulsatile Tinnitus Community
VIEW the JANUARY 10, 2021 WEBINAR HERE!
Sat, January 23, 2021 | link
WEBINAR! PULSATILE TINNITUS NEWS, INFO & SUPPORT! JAN 10, 2021
Click HERE for more info!
Sat, January 9, 2021 | link
Another Pulsatile Tinnitus Diagnosis: Posterior Fossa Plate Defect & Sigmoid Sinus Diverticulum
Sat, October 24, 2020 | link
Donate to The Pulsatile Tinnitus Foundation, Inc.
CLICK HERE TO CONTRIBUTE TO OUR COMMUNITY!
The Pulsatile Tinnitus Foundation (PTF) collects, manages and shares information about pulsatile tinnitus, a rare symptom described as a rhythmic sound that is in sync with the heartbeat or pulse.
While the underlying causes of pulsatile tinnitus cross over a number of various medical specialties, the majority of them are identifiable and treatable. Indeed, some causes are lethal if not addressed quickly, and pulsatile tinnitus may be the sole underlying symptom. However, pulsatile tinnitus is often incorrectly referred to and often diagnosed as "tinnitus," for which an entirely different medical workup is warranted.
PTF provides support, via social networking platforms, collections of medical reports, and databases of medical professionals familiar with pulsatile tinnitus cases, to educate patients and the medical community. We connect patients to doctors, and doctors to their colleagues, each a crucial component of treatment, since pulsatile tinnitus merits a multi-disciplinary approach. We support the medical community devoted to pulsatile tinnitus studies. We advocate for increased awareness, in monthly awareness campaigns and others. We facilitate patient support meetings across the United States and worldwide. We monitor trends in algorithmic recommendations for diagnostic imaging. We encourage and enable patients to be their best advocates, equipping them with information to share with their doctors, who may have never seen a patient with this symptom in their practice. We use technology to support patients' experiences with a rare symptom – sharing how it impacts daily life – and to educate medical professionals with limited training to identify pulsatile tinnitus causes and the complex workup warranted by the symptom.
The website Whooshers.com is operated and managed by The Pulsatile Tinnitus Foundation, Inc., as our focal online forum and network that currently links thousands of individuals in over 60 countries.
Mon, June 29, 2020 | link
COVID-19 and Pulsatile Tinnitus
The COVID-19 pandemic has affected us all. Our community supports the medical professionals on the front lines. Stay safe and be well. And to all the whooshers out there without a diagnosis: until routine diagnostic testing resumes...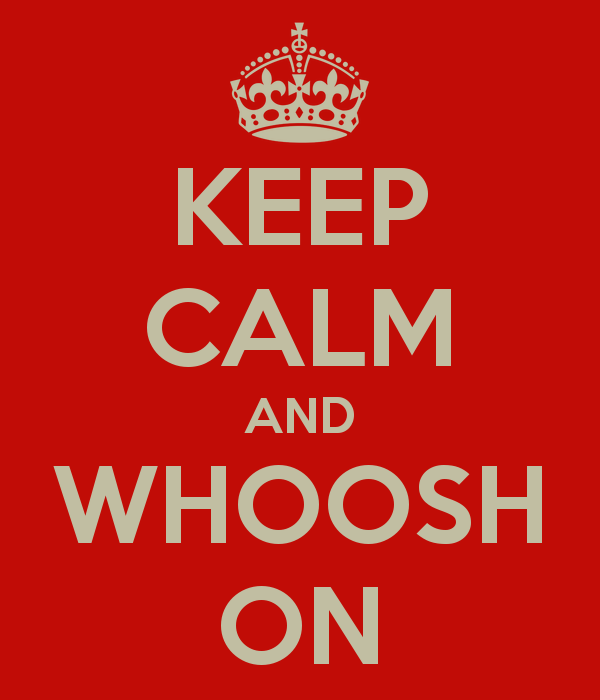 Wed, April 29, 2020 | link