Pulsatile Tinnitus and Fibromuscular Dysplasia (FMD): A Study
I was contacted by the FMDSA and doctors involved in a recent study that examined the relationship between Fibromuscular Dysplasia (FMD) and pulsatile tinnitus.
Below is an image capture of the chart that they've provided permission for me to reprint. For a link to the file in printable, .PDF form, look under "Resources" on the right-hand side of this page for the file, "Article: Unraveling Pulsatile Tinnitus in FMD; A Report of the United States Registry for Fibromuscular Dysplasia."
Full Source: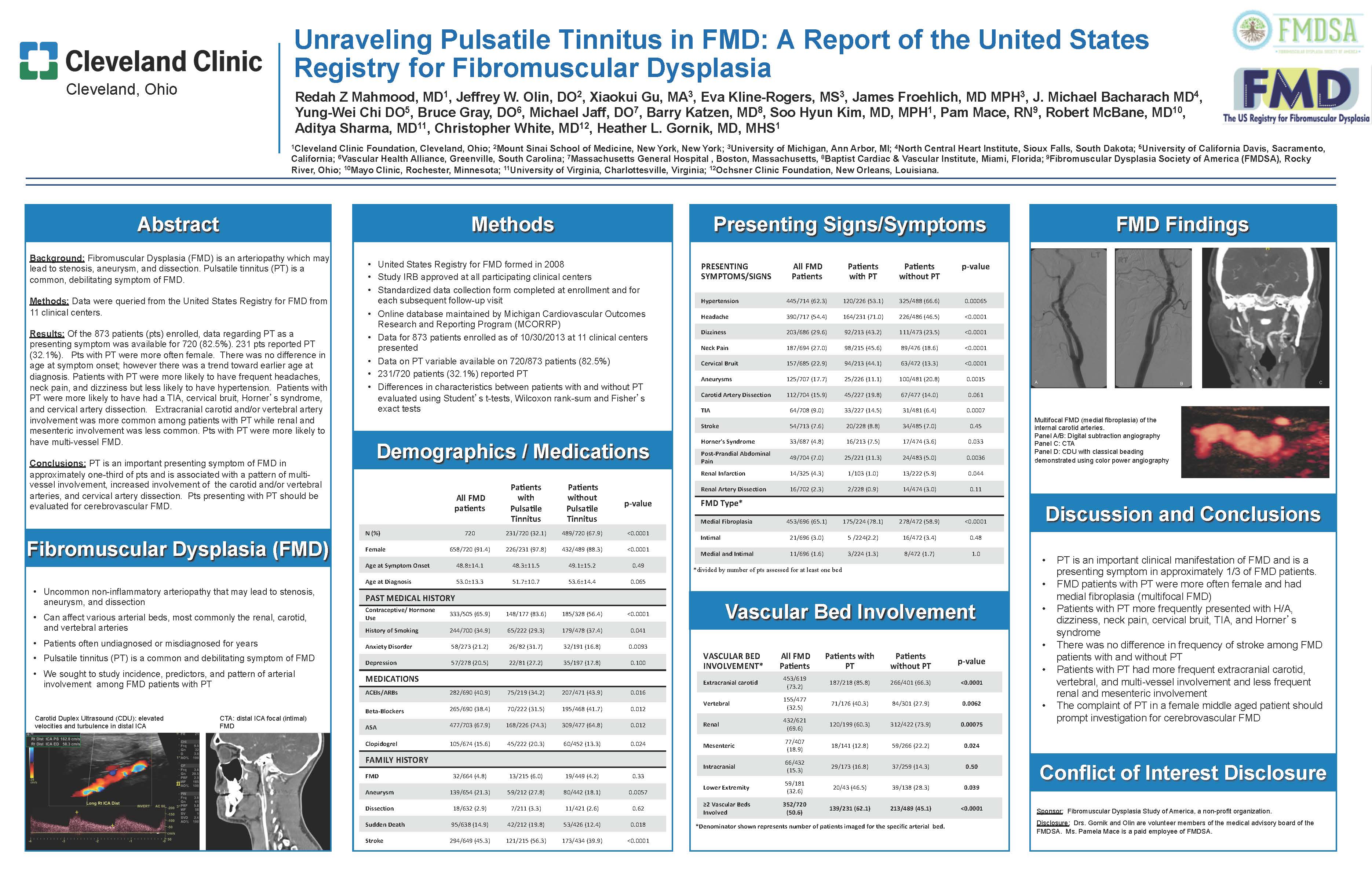 UPDATE: The Cleveland Clinic links to Whooshers.com as a resource for FMD patients and the medical professionals who treat them.
Sun, April 13, 2014 | link