Below are some ideas, products, gestures and links to complete every Whoosher's holiday wish list.
Several Whooshers contributed ideas and feedback for this post, so thank you! Please free free to add more to the "Comments" section at the end of this post.

Happy Holidays!!
They're soft and they help raise pulsatile tinnitus awareness year-round.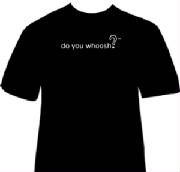 9. SleepPhones! The soft fleece headphones that lay flat on your ears to help mask the whooshing sound and help you sleep.
8. DONATE to Support Pulsatile Tinnitus Research!
Usually, you may do so in honor of someone. The funds help our entire pulsatile tinnitus community. Be sure to indicate PULSATILE TINNITUS when you submit your donation for 100% of funds to be allocated to pulsatile tinnitus research.
7. A Good Pair of Ear Plugs!
Sometimes when an earplug is placed in the ear the sound of the whoosh subsides. This is especially helpful when trying to get to sleep or while reading. Ear muffs may work, too!
6. Accompany Us To Doctors' Appointments

We may not ask you to, but most of us appreciate the company. You may even be able to help organize medical bills, papers, etc.
5. Sign the Petition for a Pulsatile Tinnitus Diagnosis Code!
And ask everyone you know to do the same!
4. A White Noise Machine, NOT A "Sound" Machine

White noise is often the best noise to mask the pulsing sound of pulsatile tinnitus, because it provides a steady sound that masks the pulsing rhythm. For many of us, it is the rhythm of pulsatile tinnitus that bothers us even more than the volume of the sound. As one of our Whooshers put it, the goal is a "soft hum."

Another great option is a white noise audio file that can be played on an iPod, iPhone, or MP3 player. Many of these are free online. Help your Whoosher download and play the audio file.

Sound machines that play animal sounds (crickets, frogs, etc.) or ocean sounds are not usually helpful because those are rhythmic sounds that compete with our whooshing sound, so please don't buy us one of those!
3. Ask Us How We're Doing

Pulsatile tinnitus can be a very isolating symptom, especially since it is not visible. It is easy to forget that someone suffers from it, and how much. It's probably not a good idea for us to dwell on it too much, but asking us once in a while how we're doing and really listening to our answer helps us cope. If your Whoosher had a doctor's appointment, ask how it went. Encourage your Whoosher to try to find an audio file that sounds like the whoosh s/he hears, so you can listen to it and understand and bit more what it sounds like (and how annoying it is!).
2. Contribute Toward the Maintenance of Whooshers.com
All funds go toward finding and posting info for the pulsatile tinnitus community.
1. Listen And Learn About Pulsatile Tinnitus

The best thing a Whoosher can receive is comfort that those around us try to understand this unusual symptom we deal with and how it affects us. Listen and learn more about pulsatile tinnitus on Whooshers.com. Understand that pulsatile tinnitus is NOT regular tinnitus. It is a rare symptom. Participate with us on Whoosher Wednesdays through the year and help our community get more attention and support!